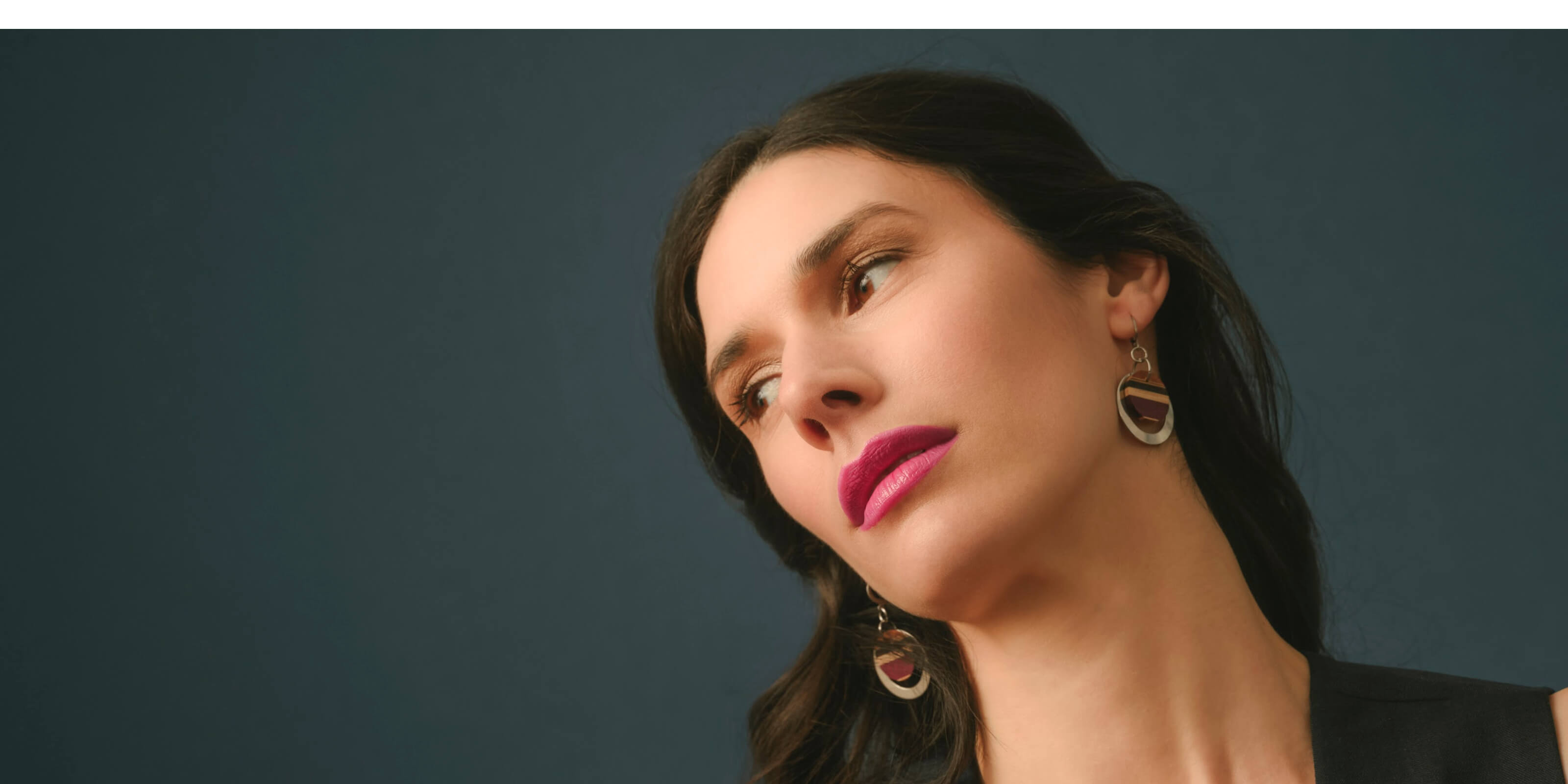 Lightweight and elegant
Wood earring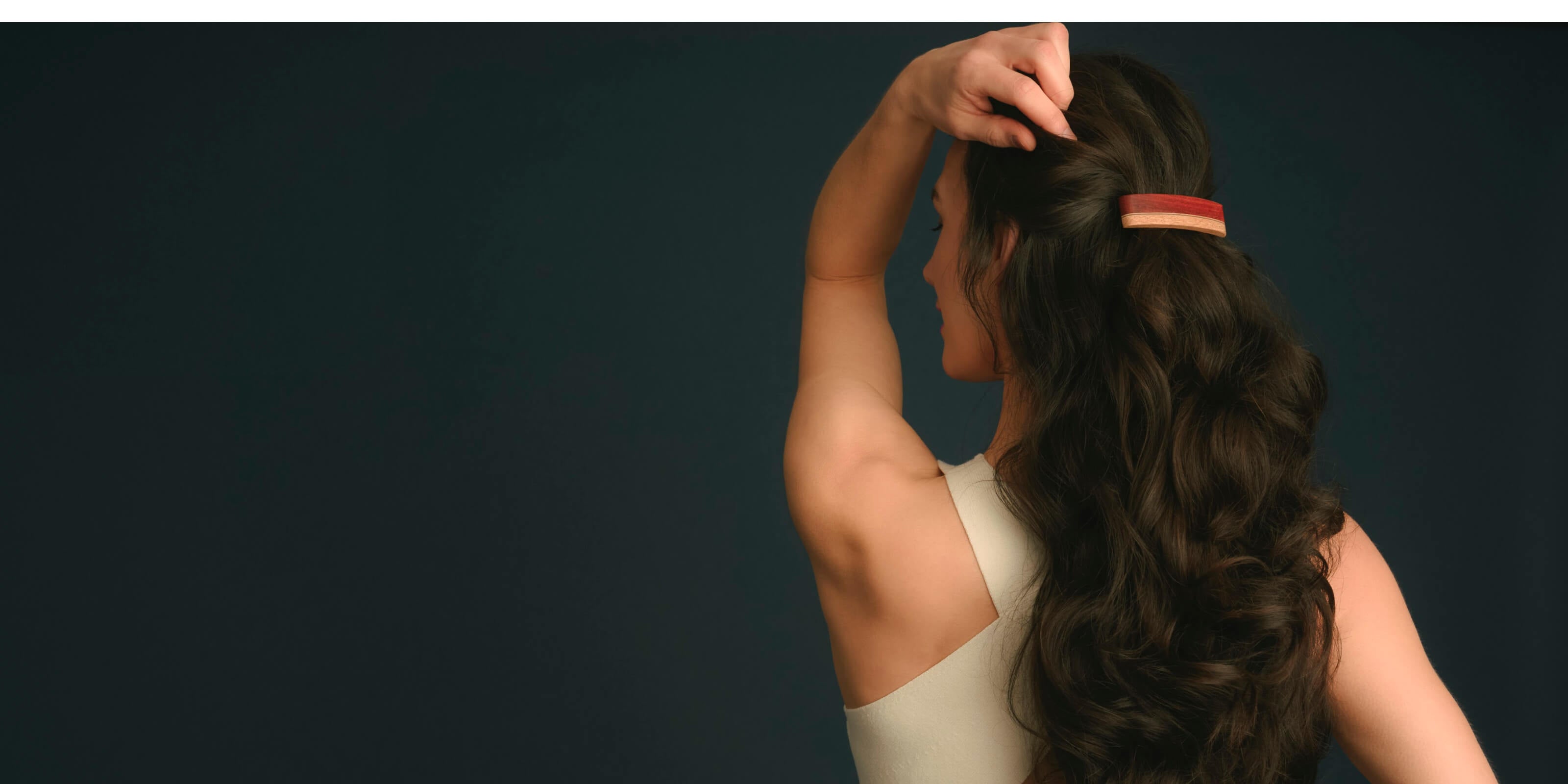 SOLID AND BEAUTIFUL WOODEN BARRETTE
To control your hair with elegance
Let customers speak for us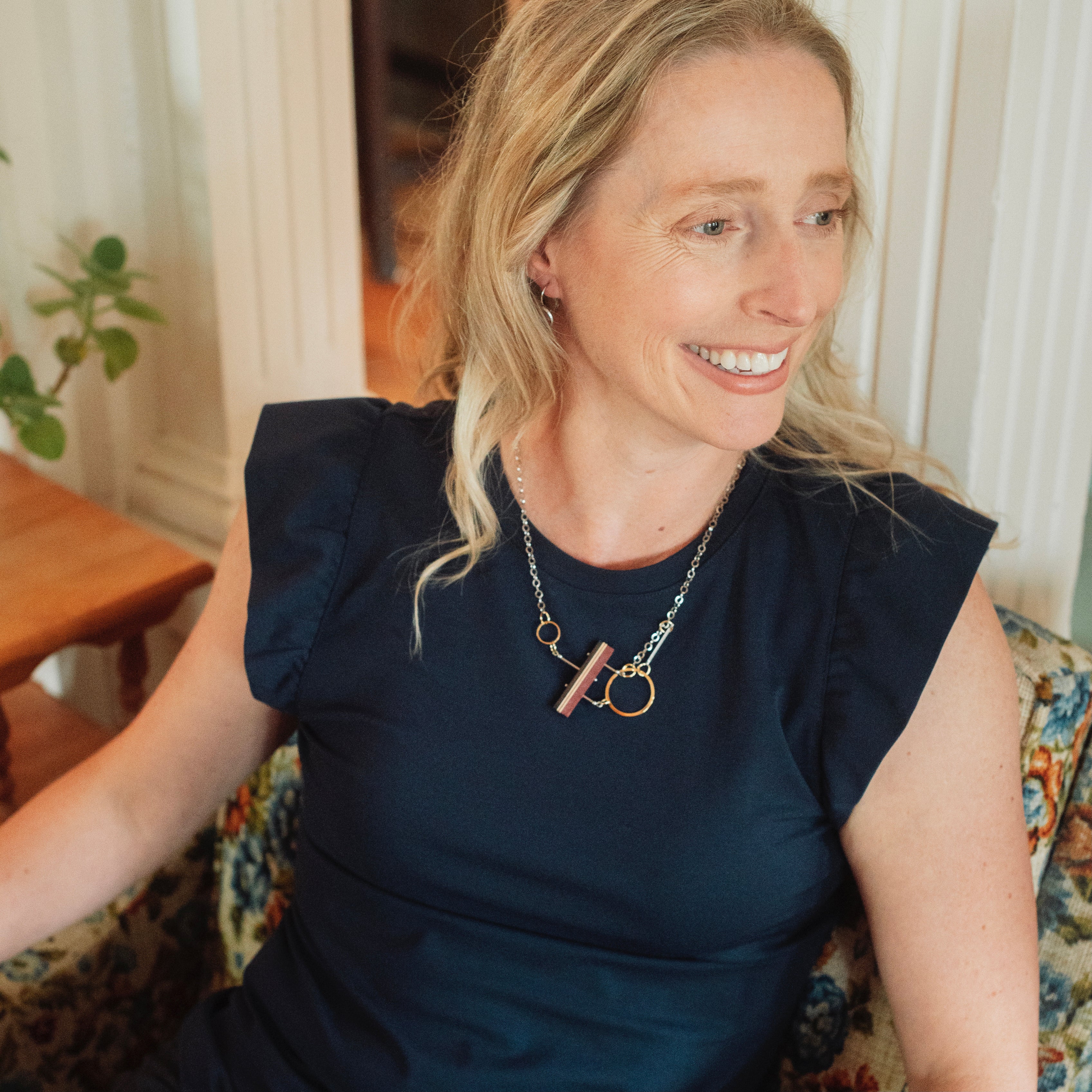 the workshop is in Quebec
The artist
Isabelle Ferland studied at the visual arts faculty of Laval University and works in Quebec City as a fashion accessory designer, infusing her pieces with a certain artistic quality. She is interested in a noble and timeless material: wood. She proposes different species of precious wood to create contemporary mosaics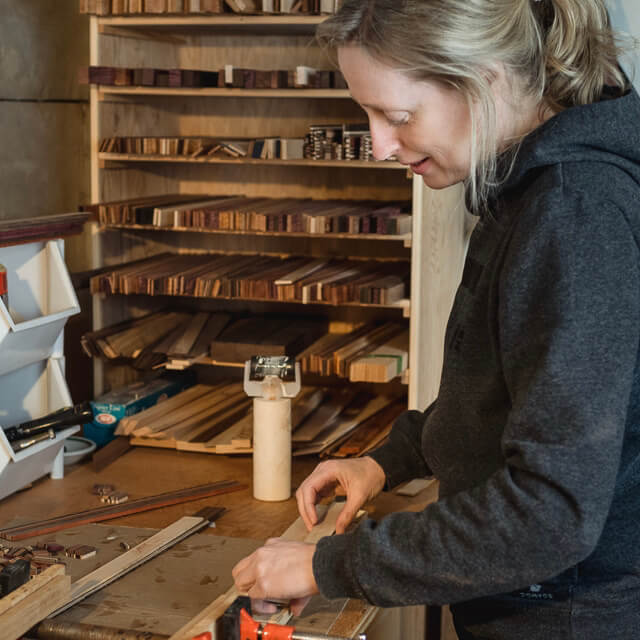 the wood collages are made in my garage!!
The workshop
Of course, I am not always alone in the process. I have collaborators who are essential, of fundamental importance in achieving my goals. But I am present at all stages of production, as attention to detail is paramount. Once the jewelry is finished and checked, the packaging and shipping are also done in my workshop.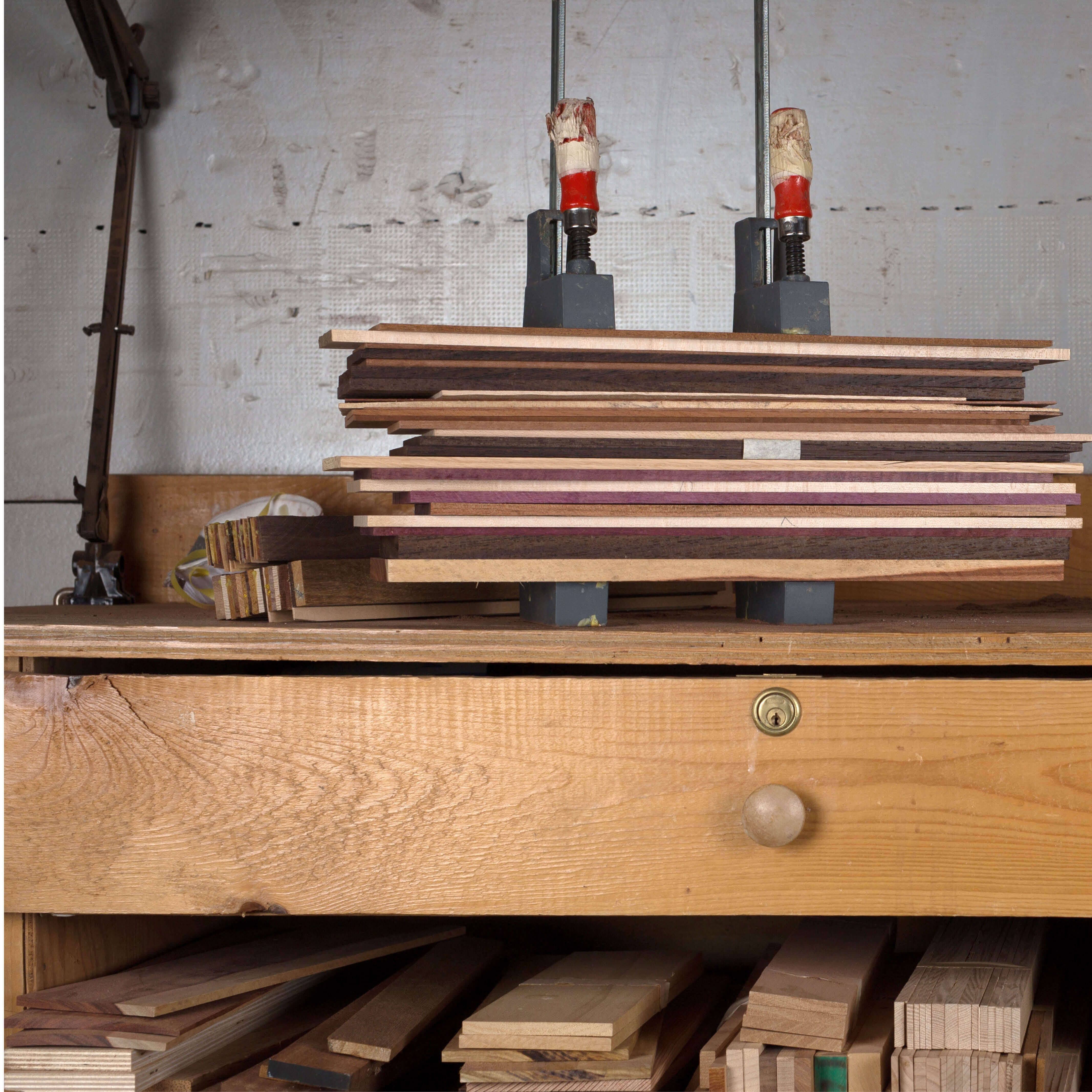 Reclaimed wood
The materials
I exploit the patterns, colors and textures of different wood species such as amaranth, walnut, maple and zebrano. I use them to create mosaics from which I design original pieces that combine elegance and contemporary design.
Idea to offer
Why not together!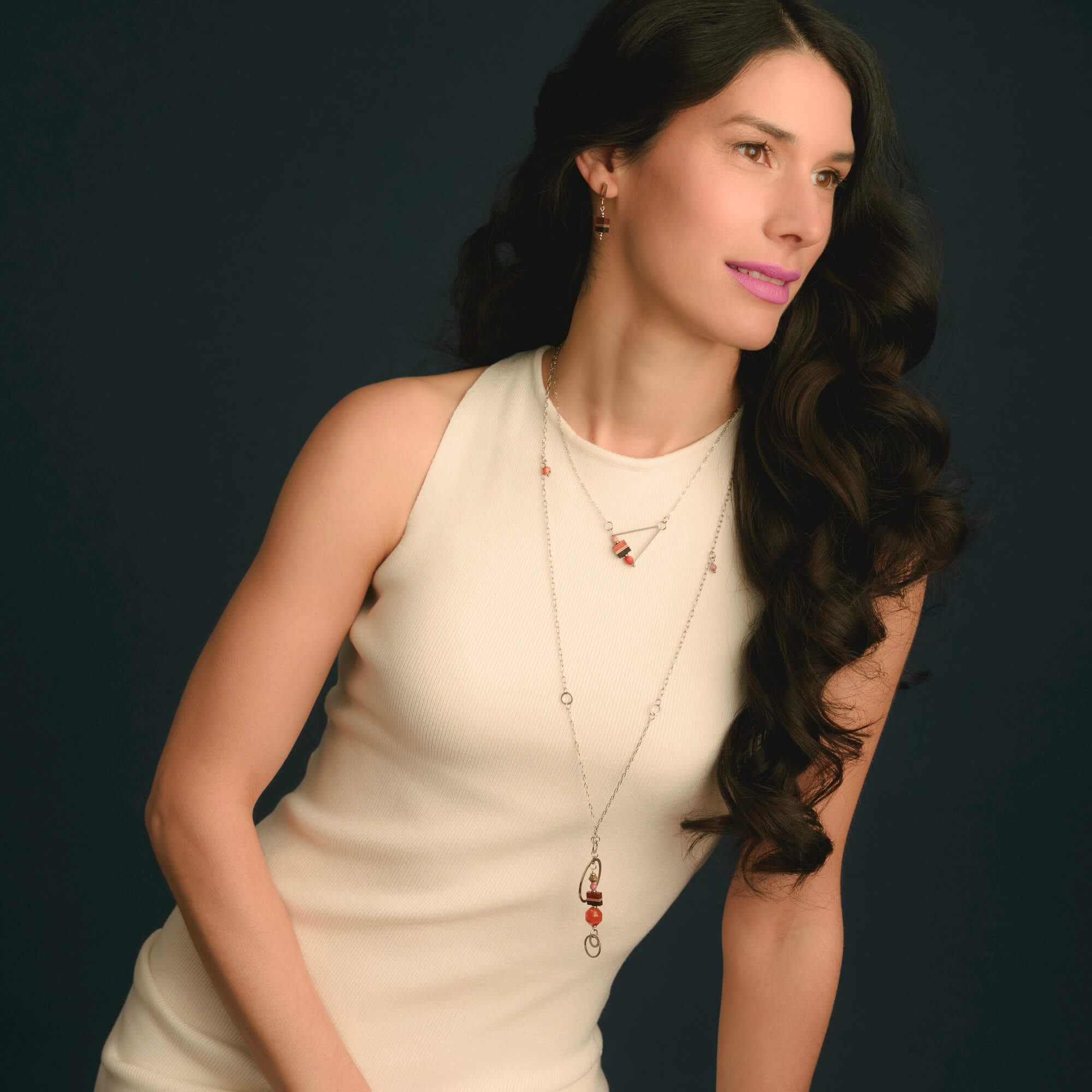 Why not together!